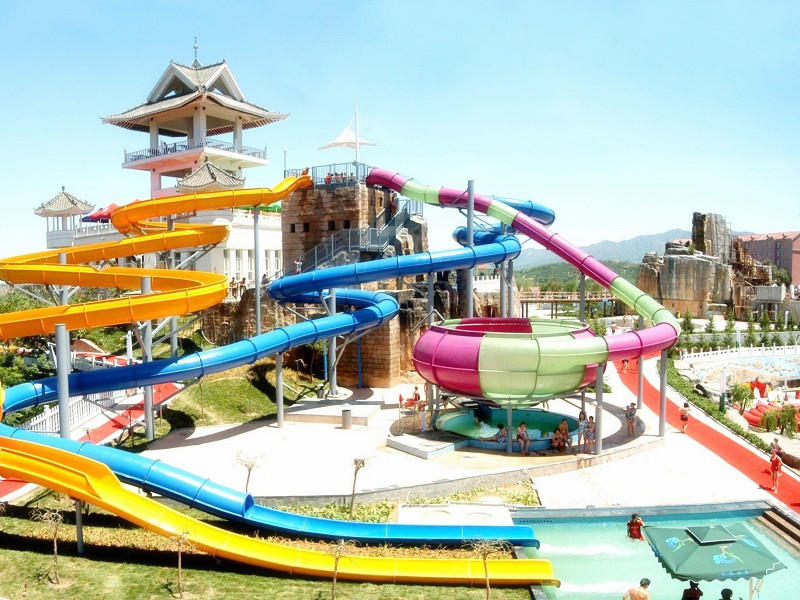 Are you planning to start a water park? Do you intend to drive a steady stream of adults and children to your water kingdom? If so, consider buying a commercial water slide. These slides are popularly used in outdoor functions. Many folks who've got a big outdoor area also use a water slide to keep their children busy during the holiday season. Even adults love expending time in water slides. That leaves room to make big profits from your water-based park with these slides.

Why buy a commercial water slide?
Some water park owners never pay heed to this one of a kind project. However, most of them witness a deep decline in the number of visitors. As well as hurting the profitability, a decrease in the number of customers poses serious threats to the survival of the venture. No business would ever want to put its venture in jeopardy for want of the latest slides used by their competitors. Also, buying water slides comes with a slew of benefits.
Easy setup
Perhaps, the most important reason for the growing popularity of water slides is easy setup. You don't need any technical know-how to set up these slides. Even a layman can configure these inflatable slides within minutes. All you should do is follow the setup instructions as laid down by the manufacturer. While these slides are designed to be used in water, you can even use them on the ground. The choice is all yours.
Safety
Running a water amusement park comes with a series of responsibilities, safety being the top one. A single undesirable incident can cause injuries and invite legal issues. In extreme cases, you may be compelled to shut down your venture.
It's essential to ensure whatever equipment you use in your commercial establishment is safe. This is where a commercial water slide turns out to be handy. These slides are made up of rubberized vinyl material. It's soft and slippery and lets your customers slide easily without any issue.
Also, rubberized vinyl bulges on impact, minimizing the instances of injuries to a great extent. Even if someone happens to injure on the site, you can treat such injuries using first aid kits. Put simply, any chance of a major injury is rooted out in the first place. That gives a great relief knowing that users will enjoy a comfortable and joyous ride without any safety concerns.
Longevity
When it comes to a commercial water slide, longevity is the highlighting feature. In fact, it's the longevity that distinguishes water slides from other items designed for a water park. Made out of highly durable materials, these slides don't break easily. Whether it's constant usage, beatings, or weather conditions, you can expect the slides to withstand everything without any sort of issue. Once bought, the slides could last for decades. All you should do is use the slides as directed to enjoy their long-term companionship.
Low maintenance
Since a water kingdom gets regular visitors, most of its items are exposed to wear and tear. While normal maintenance is okay, major repairs can put a big hole in your budget. If you calculate the cost of mending multiple items, the repairs could add up quickly.
However, water slides warrant minimum upkeep and maintenance. All you've to do is follow the maintenance tenure listed in the manual. With little care and proper maintenance, you can enhance the life expectancy of the slide while minimizing repairs and maintenance expenses on an ongoing basis.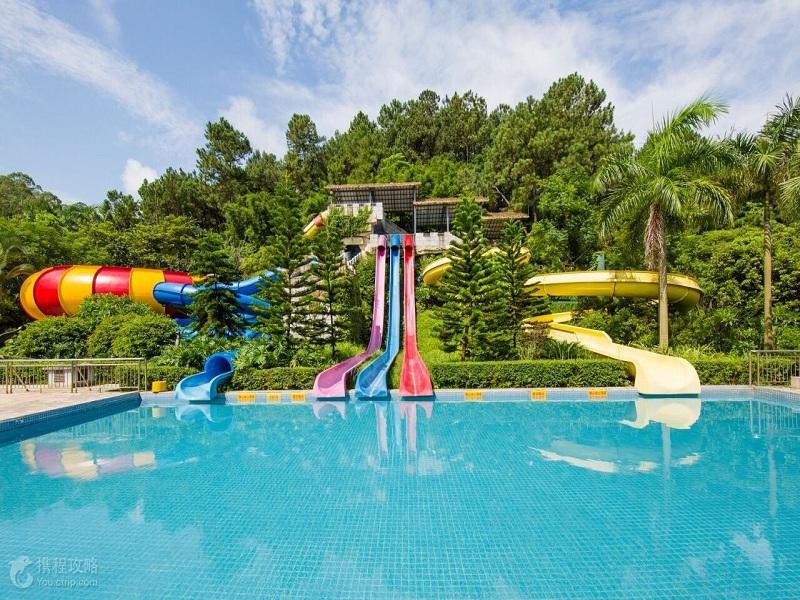 Minimum space requirement
Space is a parameter that can keep you from adding new items to your water amusement park. However, modern water slides are space-efficient. They take up very little space in any setup. Also, you can convert them into a flat piece when not in use, especially during the off-season. That lets you use the space for other items that are in-demand during particular seasons.
Needs very little water
A commercial water slide needs very little water. Unlike permanent slides, these slides require only a fraction of the water to be operational. The water needed could be recycled and used over and over for a few times. You can also use the water for gardening plants at your place after the water slide event is over.
Affordability
Some homeowners, as well as commercial establishment owners, think that investing in water slides might be a pricey affair. However, these are mere myths and not even close to the truth. You can find water slides in all price ranges. Whether you want to rejoice high-end customers or need a budget slide, there's a model to fit the budget range of all classes of buyers. Depending on your budget, you can choose water slides matching your preferences and space.
Visually appealing
Water slides look simply great at any place, commercial as well as residential outdoors. Available in a wide variety of shapes, designs, and colors, they let you transform your place or water park dramatically. Whether you've a traditionally designed place or a contemporary one, a well-chosen commercial water slide can add a touch of elegance. You can use matching designs and shapes or contrasting ones to attain the desired theme.
Warranty
Most of the water slide manufacturers offer a limited warranty on their products. A warranty covers the buyer for any defects in workmanship and particular damages. That means you can call the vendor to fix any issues as mentioned in the warranty terms free of charge. Such an arrangement can save a great deal of money when you're setting up your water amusement park.
Bottom line
The above benefits clearly outline how a commercial water slide can help an amusement park business scale. Easy setup, safety, affordability, longevity, low maintenance, etc are some of the striking features of these cutting-edge water slides. This is why many water park owners prefer to have them. If you wish to take your water kingdom to a new level and attract a consistent flow of customers, consider buying water slides in varying shapes and sizes.